20 Jul

7 Reasons Summer Is A Hot Time For Insurance Lead Prospecting

Is your agency marketing strategy heating up this summer? Let's explore why partnering with an insurance lead provider like ZipQuote can help keep you cool this season and all year long.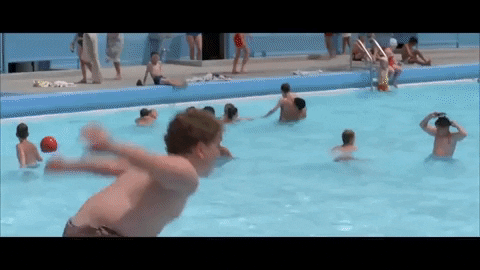 Make A Splash With Your Summer Insurance Lead Gen Game
Let's jump right in! Here are 7 reasons summer is a hot time to get on board with ZipQuote and optimize your lead generation strategies.
1. Soak Up The Sun — And Insurance Leads ☀️ 
Summer brings increased activity, vacations and major life changes. It's the perfect opportunity for insurance agencies like yours to partner with ZipQuote and tap into the rising demand for home and auto insurance.
2. 'Tis The Season For Homebuying 🏠 
Families are on the move, and might be purchasing dream homes and vacation properties during the summer. That's where ZipQuote comes in, connecting you with a pool of eager home insurance prospects. Ride the wave of seasonal home buying and watch your business thrive.
3. Cruise Through Summer With Auto Insurance Leads 😎
As temperatures rise, road trips and vehicle upgrades are on everyone's mind. More consumers may be seeking auto insurance coverage. With ZipQuote's expert lead generation services, you'll cruise through summer with a steady flow of potential auto insurance clients.
4. Rain Or Shine — Weatherproof Your Insurance Business 🌧️
Summer storms and natural disasters remind homeowners of the importance of insurance coverage. Be the superhero insurance agent who swoops in to save the day! ZipQuote's lead generation magic connects you with homeowners seeking protection against unpredictable weather risks.
5. School's Out! Celebrate Milestones & Grow Your Insurance Agency🎓
Summer isn't just about warm weather, it also marks graduations, new jobs and fresh beginnings. Connect with young adults entering new life stages and offer them tailored insurance solutions. ZipQuote's platform opens doors to long-term relationships and endless growth opportunities.
6. Baseball, Boating, Barbecues — Oh My! ⚾
Summer's relaxed vibe means there's more time to catch a baseball game, take the boat out for a ride or throw some hotdogs on the grill – and more time for policyholders to evaluate their coverage. Partner with ZipQuote and reach those consumers seeking improved coverage or affordable options and become their go-to insurance provider.
7. Build Lasting Connections Under The Sun (And Don't Forget The Sunscreen) 🧴
Don't just generate leads; nurture customer relationships. With ZipQuote's industry insights and targeted marketing, you'll create personalized interactions that foster trust, loyalty and long-term growth. Don't get burned — let us help you lay a strong foundation for your insurance agency's continued success beyond the summer.
Ready to turn up the heat on your insurance business this summer? Contact ZipQuote today, and let's make waves together! 
Stay Cool This Summer & Experience The ZipQuote Difference With Home & Auto Insurance Leads 
When you work with ZipQuote, in the summer or any time of year, you can feel cool and confident you'll have access to high-quality leads and a team of experienced support specialists. The ZipQuote team is committed to providing high-quality insurance leads and calls, helping you connect with high-intent consumers. Learn more about how ZipQuote can help you grow your business and register today!
Already Love ZipQuote? OMG We Love You Too! Here's How To Earn Up To $1000 For A Referral!
You know the ZipQuote difference! Why not send us a referral? You could earn up to $1000 in ZipQuote credit. Click here for details.