31 Aug

5 Ways Selling Auto Insurance Is Like Football

Do you hear that? The sound of helmets clashing and fans cheering can only mean one thing. That's right, football season is here, and just like our beloved game, the world of auto insurance sales has its playbook. Let's break it down:
1) Consistent Drills for Your Agency's All-Star Performance
Just like a quarterback can't expect to throw the perfect pass without daily practice, prospecting should be a regular part of your game. Each day presents a fresh chance to connect with potential customers and refine your approach. Those daily drills – cold calls, following up on leads or honing your pitch – ensure you're in prime form when game day (or closing day) arrives. Remember, the touchdown pass doesn't happen without all the practices leading up to it.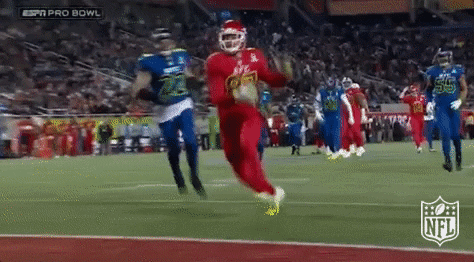 2) Maximize Your Insurance Agency's Arsenal
Every football team has its star players, coaches and cutting-edge tech for analyzing plays. Similarly, your agency has hired top talent, invested in the latest tools and introduced training initiatives to keep everyone on their A-game. Are you making full use of these resources? Dive into training, keep those sales scripts updated and ensure your CRM is packed with valuable notes and insights.
3) Your Agency's Fan Base Matters
In football, loyal fans wear their team's colors. Similarly, your most satisfied customers are your biggest cheerleaders. Tapping into their networks through referrals is like tapping into your fanbase's energy. Make sure your clients feel like the MVPs they are.
4) Don't Just Score, Aim For The Conversion
Scoring a touchdown is great, but what about the extra point or the two-point conversion? In insurance terms, you've made a sale – great! But that's not where it ends. Your clients can provide insights, reviews and referrals. Plus, they're prime candidates for any new policy add-ons. In football and insurance, success lies in optimizing every play.
5) Auto Insurance Follow-Through: Your Signature Moves
Imagine a quarterback throwing a pass and then just … walking away. Pretty crazy, right? The same goes for auto insurance sales. If you've promised additional info, deliver it. Send that thank you email or text. And if a client mentions their teenager about to get their license? Show them you were paying attention by tailoring your follow-ups. In today's digital landscape, a dynamic strategy isn't just a good idea – it's essential.
Ready To Make The Winning Play With ZipQuote?
You can't win the game without a solid strategy and the right teammates. That's where ZipQuote comes into play, providing you with leads that have playoff potential. From the first whistle to the final touchdown, the ZipQuote team is committed to providing high-quality insurance leads and calls, helping you connect with high-intent consumers.
Need an assist with your game plan? Let ZipQuote be your star recruit this season. Learn more about how ZipQuote can help you grow your business and register today! 🏈🚗📈
Already Winning With ZipQuote? Pass It On and Score $1000!
Do you already know the ZipQuote difference? Why not send us a referral? You could earn up to $1000 in ZipQuote credit. Click here for details.